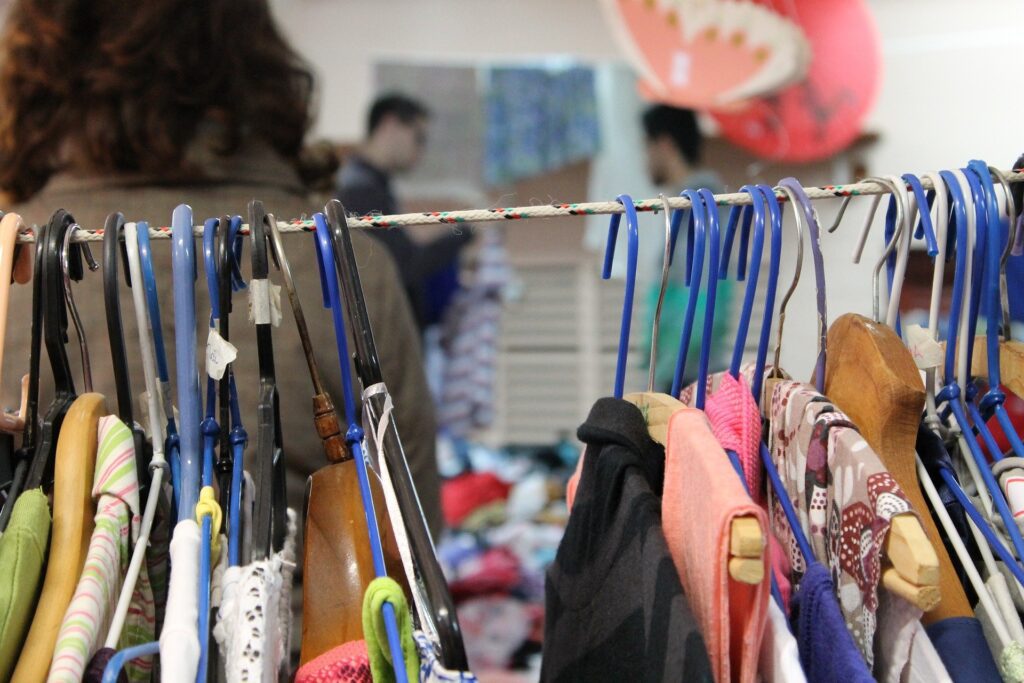 buying preloved clothes is becoming rather fashionable and i love how the trend is changing. there are a wide range of reasons why preloved clothes and preloved "fashion" is gaining strength and here are few of the reasons that caught my attention:
want to wear high-end luxury brands, but at a fraction of the cost
want a sustainable and eco-friendly wardrobe
want to find vintage styles and sport a non-high street look
wallet friendly prices
Whatever be the reason, the end result is a boom in the second hand clothes market.
is this a new trend?
nope! it's not.
the above is a quotation from samuel pepys who lived in London in the 17th century and wrote detailed diary entries of life as a londoner. second-hand clothing has been bought and sold since medieval times and it was quite a profitable industry. It was not just buying and selling, but a lot of crafts people were involved in it as they dismantled the garments and refashioned it to suit the new customer's needs. as there was always a demand for french and italian fashionwear, european second hand merchants were buying and selling in vast amounts of stock, bringing in huge amounts of money, making the venture quite profitable. along side preloved clothing sales, Venetian courtesans also procured clothing by renting from second hand sources. this was the 17th's version of frock-swap!
did you know this second hand market was the precursor to readymade garments? i find this kind of history fascinating as it shows how our societies have evolved.
what makes second hand clothes eco-friendly?
it's definitely one of the most sustainable ways to dress yourself because you are using an existing resource rather than creating a demand for virgin fabric. extending the life of an existing garment by just mere 3 months can reduce waste, water and energy usage by 5-10%. Imagine that!
what are your options and how can you buy preloved clothes?
with pandemic and lockdown, going shopping to charity shops is out of the picture. so obviously, we need to turn to online options.
buying second hand
clothes swap
Swopped – their website claims, you "gain access to the worlds largest wardrobe", by signing up with them. there are few hoops to jump through before you can start swapping through them. to begin, you need to send them your items which would be evaluated by their team. based on their assessment, you get store credit to buy from their collection. i have never used their site, so i cannot vouch for any of this.
renting
front row UK – high end of the market where you can rent designer brands. but you need to go to their mayfair store for a design consultation and rent them out for 3/5 days.
rotaro – new designer clothing available for renting at a fraction of the price and it definitely looks very enticing. you also have the option to buy the item if you really like it. you can rent from 4 days to 14 days and they are definitely seem to be focused on the sustainability aspect of fashion.
getting second hand clothes for free
Freecycle + trash nothing – you can set up alerts with keywords for things you are looking. and this is not just limited to clothes, but any manner of things from garden plants to electronics. this is an amazing resource and one of my favourite eco-friendly ways to decorate my home.
external links
Used Clothes Are Not Ethical Clothes | HuffPost UK (huffingtonpost.co.uk)
a short history lesson on second hand clothes market – https://www.encyclopedia.com/fashion/encyclopedias-almanacs-transcripts-and-maps/secondhand-clothes-history
BBC Radio 4 – You and Yours, Social Tariffs; Selling Clothes; Rent Arrears
share this and spread the word