Small & Handy soap pouch – Perfect for kids
Exfoliate your skin with this thick & fluffy soap bag made from 100% cotton towelling. Works like a luxuriously lathered washcloth.
No more slippery soap and no gooey mess. With most slips & falls in a home happening in the bathroom, this soap saver bag will make sure you don't have any accidents in the bath or shower.
Machine washable. Unlike plastic body scrubbers that are a breeding ground for nasty bacteria, this soap bag can be washed and reused. Keeps your vanity case mess free. Just pop the soap into this soap bag and take it with you.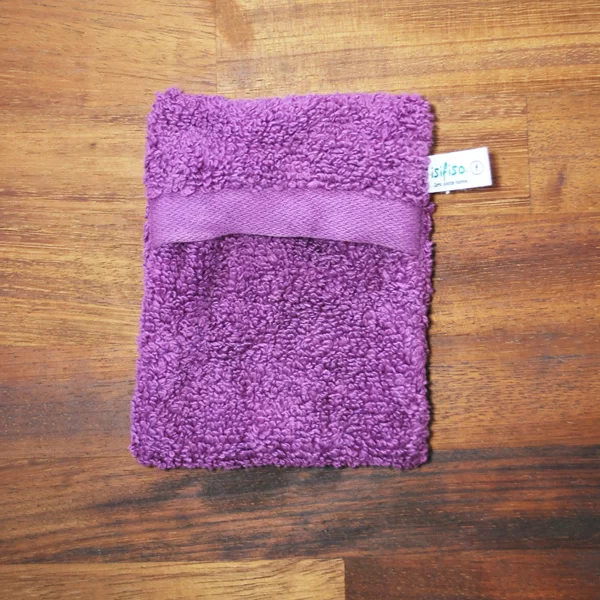 Stitched twice to increase durability. No exposed stitching that would get caught on body jewellery or unravel easily. All designed to make this soap bag last longer.
Open the soap saver bag and slip your soap in. Fold over the lip of the bag and you are all set. When you wet the bag, the soap will foam through the bag and gently exfoliate while you brush it over your skin. Reshape bag after use and hang dry.
Send me the exact measurements you need or the measurements of the soap you love. I will make it to measure for you.
If you are looking for other sizes of soap bags – Soap bags – All sizes
Here's an interesting article on why we use soap.