Weighted Sleep Mask: Sleep Better and Feel Great
Do you struggle to fall asleep at night? Do you feel stressed and anxious during the day? Or suffer from headaches, migraines, or dry eyes? If you answered yes to any of these questions, you need a weighted sleep mask .
A weighted sleep mask or sometimes called as a weighted eye pillow is not just a regular sleep mask. It's a sleep mask that is filled with a substance to create weight and pressure around the eyes and pressure points of the face. This helps to block out light, calm your nervous system, and relax your facial muscles.
And not all weighted sleep masks are created equal. Some are made of cheap materials, have unpleasant smells, or put too much pressure on your eyes. That's why you need the Weighted sleep mask from isifiso. This sleep mask is filled with organic ingredients and weighted just right. The eye pillow distributes the weight across your face without putting pressure on your eyes.
These Weighted eye masks are unscented, which means you can enjoy its benefits without any strong fragrances. Some people may prefer scented eye masks for aromatherapy purposes, but others may find them irritating or allergic. An unscented sleep mask is ideal for people who are sensitive to smell or who want to add their own essential oils or herbs.
The Weighted sleep mask can help you:
– Sleep better: It can help you fall asleep faster and stay asleep longer by creating a dark and cosy environment for sleeping. It stimulates the production of melatonin which regulates your sleep cycle. You will wake up feeling refreshed and energized.
– Relax more: A weighted sleep mask can help you relax by applying gentle pressure to your face, which activates the parasympathetic nervous system and lowers your heart rate and blood pressure. This can also reduce anxiety and stress levels. You'll feel calm and peaceful through the day. Read about research on vagus nerve stimulation.
– Relieve pain: This sleep mask can help relieve tension headaches and migraines by relaxing the muscles around your eyes, forehead, and temples. It can also block out light and sound that may trigger or worsen your pain. You'll experience less discomfort and more relief.
– Soothe your eyes: This sleep mask can help prevent dry eyes by keeping them moist and protected from air currents. Dry eyes can cause irritation, inflammation, and blurred vision. You'll enjoy more comfort and clarity. These also help with tired eyes and headaches that arise from tired eyes.
– Look younger: A weighted sleep mask can help reduce the formation of wrinkles on your face by smoothing out the skin and preventing it from creasing. It can also improve blood circulation and oxygen delivery to your skin cells, which can enhance your complexion. You'll look more radiant and youthful.
The Weighted Sleep Mask by isifiso is easy to use and care for. You can use it in bed, on the couch, or while traveling. You can heat it up in the microwave (for 30 seconds) for a warm and soothing experience. Or cool it down in the freezer for a refreshing and invigorating one.
To clean it, simply remove the inner pouch and wash the outer cover by hand or machine.
The Weighted sleep mask by isifiso is a great gift idea for yourself or someone you love. If a Lavender scented eye pillow is your thing, then get this one instead – Aromatherapy eye pillow
Grab this awesome deal while you can! Get a free lavender sachet with your eye pillow order. Just use the code LAVENDERSUMMER at checkout. Hurry, limited time only!
Don't wait any longer. Order your Weighted sleep mask today and enjoy all the benefits of a weighted sleep mask for yourself.
Trust us, once you try it, you'll never want to sleep without it again.
Organic grains filled eye pillow provide amazing relief to your optic nerves when you rest it over your eyes. The grains settle into your eye socket (through the bag) and create gentle pressure for ultimate relaxation.
These weighted eye masks come with an outer bag and an inner bag unlike most other eye pillows on the market. The outer bag can be washed to keep it clean of makeup & body oils. This means you get to use it for longer which reduces your eco footprint even further.
No harmful chemicals, just natural goodness. Wheat or rice – it's all organic. No toxic pesticides and plastic free ingredients for a chemical free stress relief.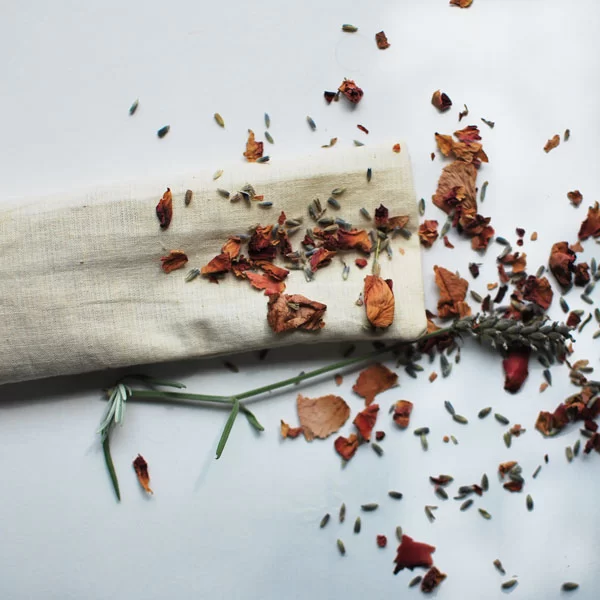 Heat up the inner bag in the microwave for 30 seconds or make a cold pack by storing it in the fridge. Pop it back in the outer bag and use it as an organic pain relief pad.
As a relaxing eye mask, lie down comfortably and pop these over your closed eyes.
As a hot pack, warm the inner bag for 30 seconds or less. Put the outer cover back on & place it over the sore joint. Make sure its not too hot before use.
If you want to use it as a cold pack, place the inner bag in a freezer tray over night. Put the outer cover back on & place it over your sore joint.
Send me the exact measurements you need. I will make it to measure for you.