Whether it was loved before it ended up in the charity shop or not, second hand clothing sounds better as preloved clothing in my head.
It has become rather fashionable to buy used clothing & I love how the trend is slowly changing. But do you wonder why people are doing it or why it's necessary?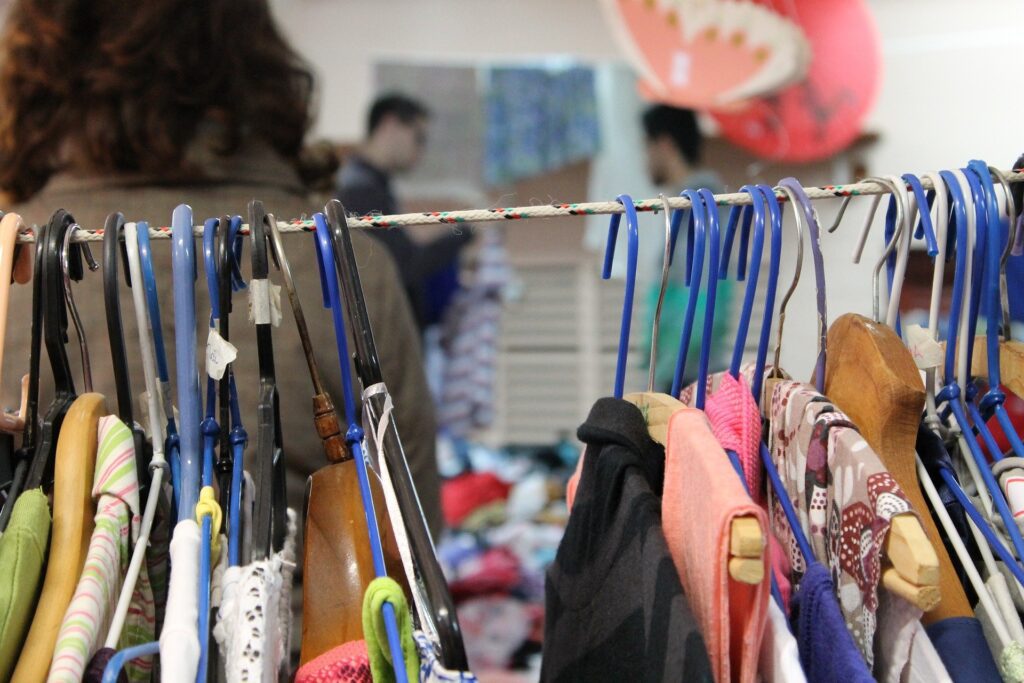 There are a wide range of reasons why second hand clothing or preloved "fashion" is gaining strength. Here's a short list of reasons that caught my attention.
Whatever be the reason, it means a booming second hand clothing trade.
No, it's not. second hand clothing has been bought and sold since medieval times. It was quite a profitable industry. But it was not just buying and selling that happened. Second hand clothes were dismantled and refashioned to suit the new buyer.
Many couldn't afford the original French & Italian fashion and it was way too exclusive. So, the discards of the elite became a new way of having something beautiful at a fraction of the price. European second hand merchants would buy & sell vast amounts of second hand stock making this a profitable business model. So, this was the 17th century's version of frock-swap!
"Samuel Pepys, though vain, was not too proud to sport a second-hand accessory of quality which he could not afford to buy himself".
This is a quote from Samuel Pepys who lived in London in the 17th century & wrote detailed diary entries of life as a Londoner. It tells you how thriving the second hand clothing market was back in the day.
Did you know the second hand clothing market was the precursor to readymade garments? Brands evolved to make clothing more accessible / affordable and started mass production of clothing.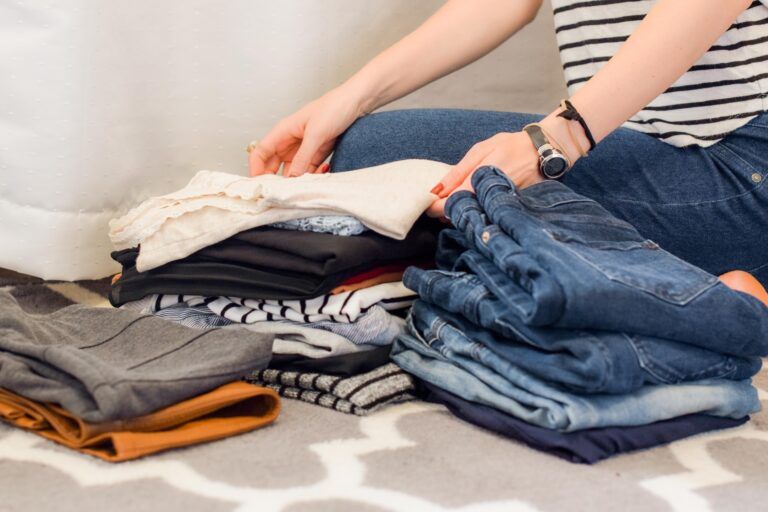 What makes second hand clothing eco-friendly?
How do you buy second hand clothes?
Shopping online is popular. An amazing range of platforms now provide a great selection of clothes from adults to kids.
Swopped – their website claims, you "gain access to the worlds largest wardrobe", by signing up with them. there are few hoops to jump through before you can start swapping through them. to begin, you need to send them your items which would be evaluated by their team. based on their assessment, you get store credit to buy from their collection. i have never used their site, so i cannot vouch for any of this.
Look through events listed on Eventbrite website for your local clothes swap party – Clothes Swap Events | Eventbrite 
Front row UK – high end of the market where you can rent designer brands. but you need to go to their mayfair store for a design consultation and rent them out for 3/5 days.
Rotaro – new designer clothing available for renting at a fraction of the price and it definitely looks very enticing. you also have the option to buy the item if you really like it. you can rent from 4 days to 14 days and they are definitely seem to be focused on the sustainability aspect of fashion.
4. Get second hand clothes for Free

Freecycle + trash nothing – you can set up alerts with keywords for things you are looking. and this is not just limited to clothes, but any manner of things from garden plants to electronics. this is an amazing resource and one of my favourite eco-friendly ways to decorate my home