There was an textile lover named Kavitha.
She enrolled herself for advanced sewing lessons. She had a great time and made friends. Then came the day that changed her life.
She was making herself a cup of tea during the mid morning break in class and went to drop the tea bag in the bin. Shock! Horror! She saw fabric pieces had been thrown in the bin. She pried the lid off the bin and plunged her hands in the bin.
Kavitha pulled out large scraps of fabric in an amazing array of colours and prints. Some were stained with the tea bags others had thrown while the rest was pretty clean. She realized that the other students had been throwing the fabric scraps from their larger projects in to the bin.
Kavitha realized that she loved fabric so much that she didn't mind where she got them from – a shop or the bin. She loved the scraps and the bin became her treasure chest. She understood 4 things about herself.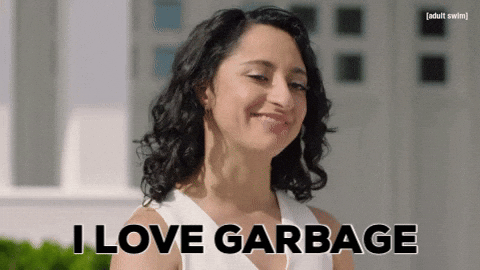 These revelations changed Kavitha for the better. She no longer works as a dressmaker, but is now a changemaker. She is now a full time environmental activist fighting the good fight for the fabrics with no voice.
Back in the sewing class, with her teacher's help, Kavitha set up a system to collect fabric scraps. A bag was hung by the bin. All students were told to throw their fabric scraps into this bag and not the bin.
The message was for once, size doesn't matter. Drop all or any fabric, big or small. This is was the birth of the Community fabric rescue scheme. CFRS if you like a jargon.
CFRS has so far collected 15 kilos of fabric, buttons, threads, zips, lace, ribbons, wadding, felt and all kinds of sewing haberdashery items. These rescued items form the backbone of isifiso and gives the business it's purpose
The fabric scraps are used to make sustainable products. What was considered waste is now turned into a product that reduces your waste. Cycle of life.